Rolling Plans
Refer to the video on this feature at our YouTube Channel.
Rolling forecasts are the most powerful cash flow management tool available and are easy in CashFlowMapper™. Every day, your plan moves itself forward by one day. This includes cash balances and all transactions within your plan.
Before you start, you need to set your time zone so that CashFlowMapper™ will roll over your plans at midnight your time. Refer the article on

Time Zone Setting

.
Rolling and Static Plans
Starting with a Static Plan
All plans default to a static status. That is, all plan details and transaction builder definitions only change when you change them.

Note the opening cash balance, start date and end dates of this plan.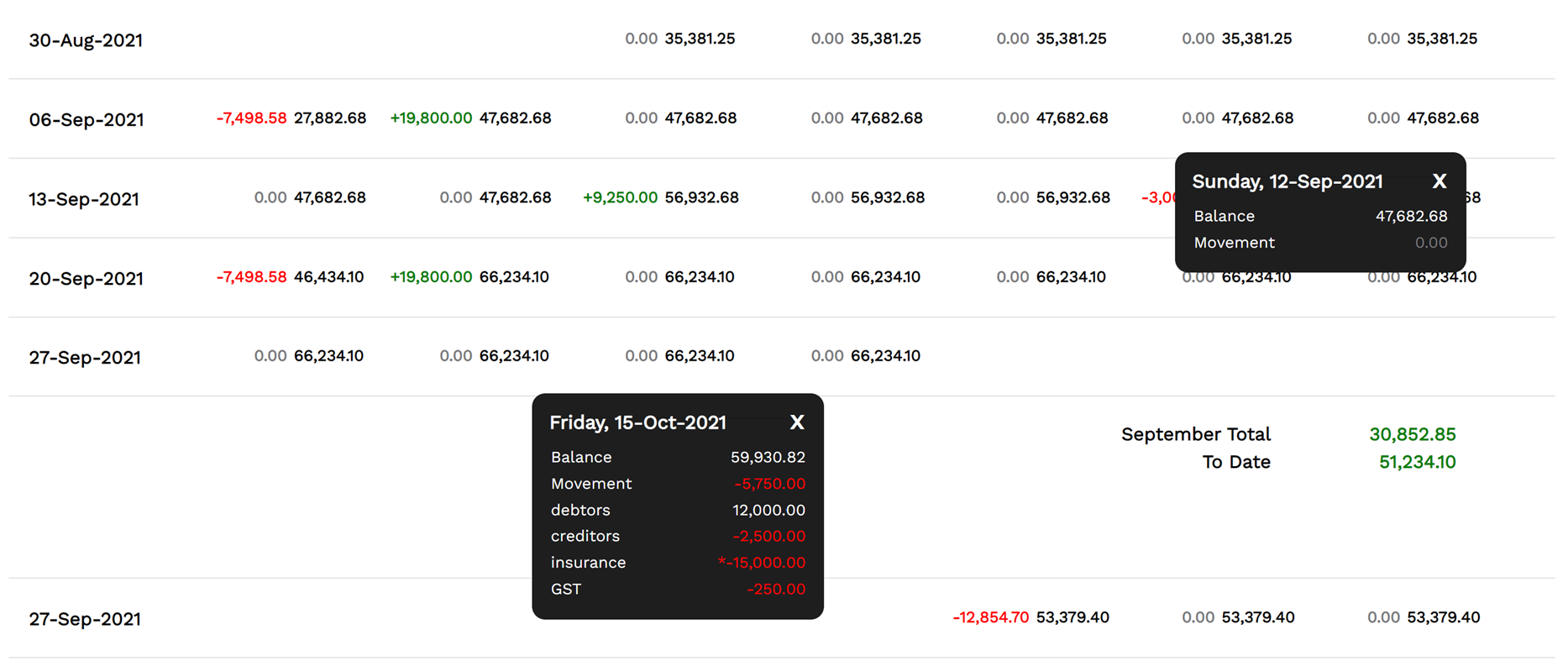 Note:
Closing balance on the 12th of September of $47,682.68.
Insurance payment due on the 15th of October - $15,000. It's a few months from the start date of the plan…
See later in this article for the effect of rolling this plan.
Converting a Static Plan to a Rolling Plan
Once you convert a static plan to a rolling plan, it can't be reversed. If you want to keep the original static plan, make a copy of it and roll the copy.
Rolling Plan - Features
A rolling plan will:
Change its Start date to today whenever you open it. The End date moves forward by the same number of days.
All transactions move forward to reflect the rollover.
You can roll over an existing plan or create a rolling plan from scratch.
All features of CashFlowMapper™ are available in rolling plans – editing (you'll edit opening cash every time you open your rolling plan for example), scenarios, merging, graph overlays, linking to accounting packages, and exports. With merging note:
Merging rolling plans will create a rolling plan.
Merging a combination of static and rolling plans will create a static plan.
The static plan in 4.7.1.1 is rolled over on 13th September by checking the "Rolling Plan" box.
The opening cash balance is $47,682.68, which was the closing cash balance as at 24th
The start date is 25th
The finish date is 14th May 2024 – the plan spans the same length of time as the static plan shown earlier in this article.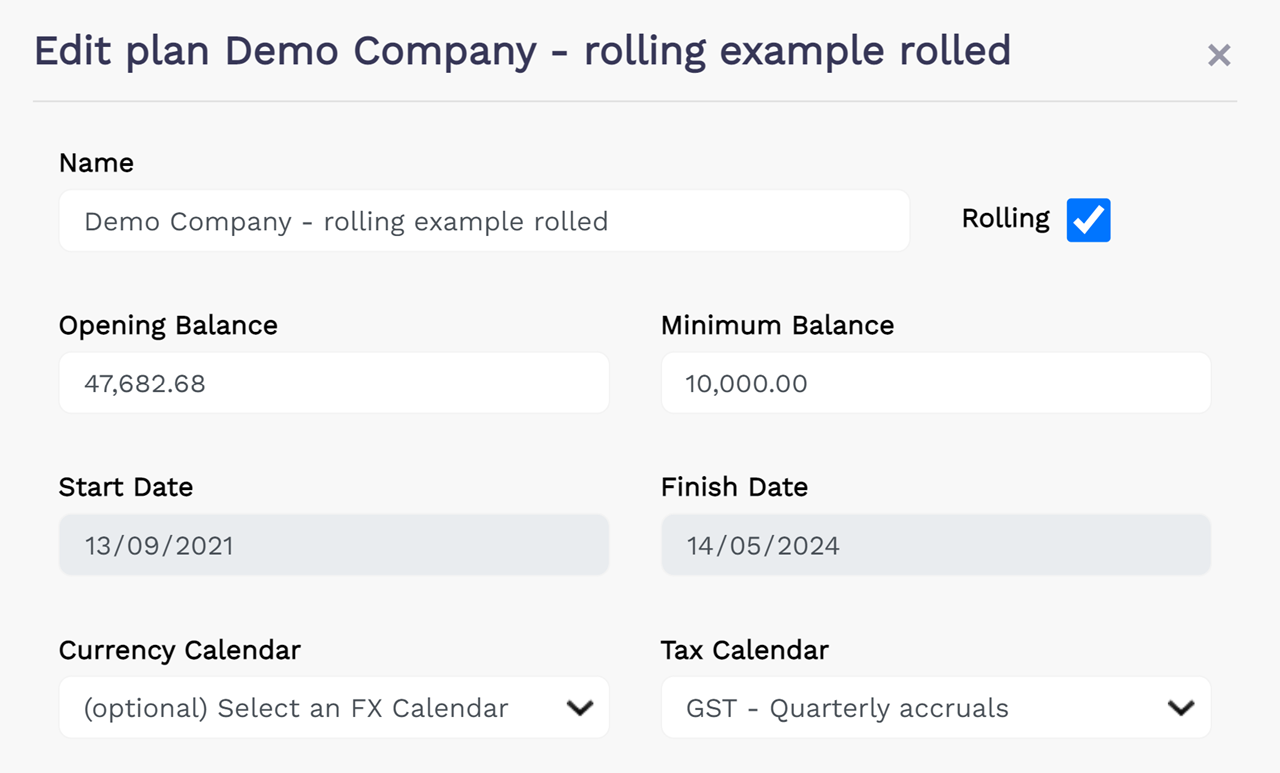 In the model, note now:
The plan starts on 13th September.
The $15,000 insurance payment due on 15th October is now only weeks away!