Graph View
Refer to the video on this feature at our YouTube Channel.
This is where reports of your plans are shown. The Graph View is accessible via the dropdown menu on the transactions page.

This is a graphical representation of your plan.
The green line is the cumulative cash balance of your plan. There are three
The red line is your "minimum balance" you set in Plan Details.
By placing your mouse over any part of the graph, you can see which transactions and amounts make up the daily movement in cash.
Left mouse-click to hold commentary boxes in place. There are three levels of commentary as explained at

Grouping & Reports

.
Comparing Plans
Use the "Compare" button to place more plan graphs on the screen to compare them. Use this feature to:
Compare different scenarios.
Compare budgeted v actual cash flow.

The minimum required balance is always that of the first (green) plan, not the compared ones.
Ungrouped transactions have an asterix * next to the amount in the commentary boxes.
The colour of the commentary box borders matches the point on the graph they relate to.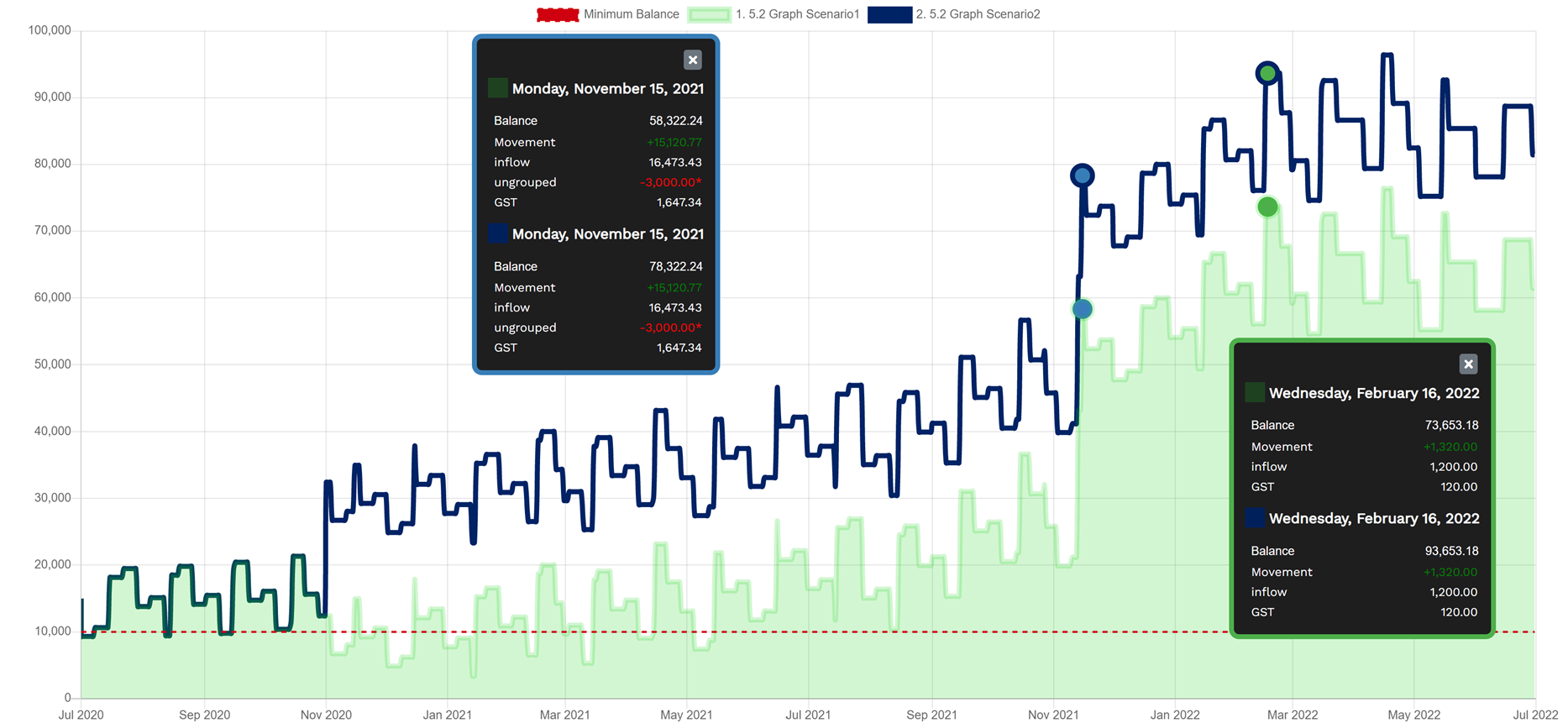 Reporting Detail

There are three options for plot points on the graph.

"Weekly" ends on a Sunday. The commentary box gives you movements for the week.
"Monthly" is the default option. The commentary box gives you movements for the calendar month.
"All" gives daily information. Use this option to isolate specific days for showing tooltips.
Export
You can export the graph and commentary by clicking "Export". Reset zoom before doing this to get a complete image.
You can also do a screen shot of a section of the graph too.