Model – Transaction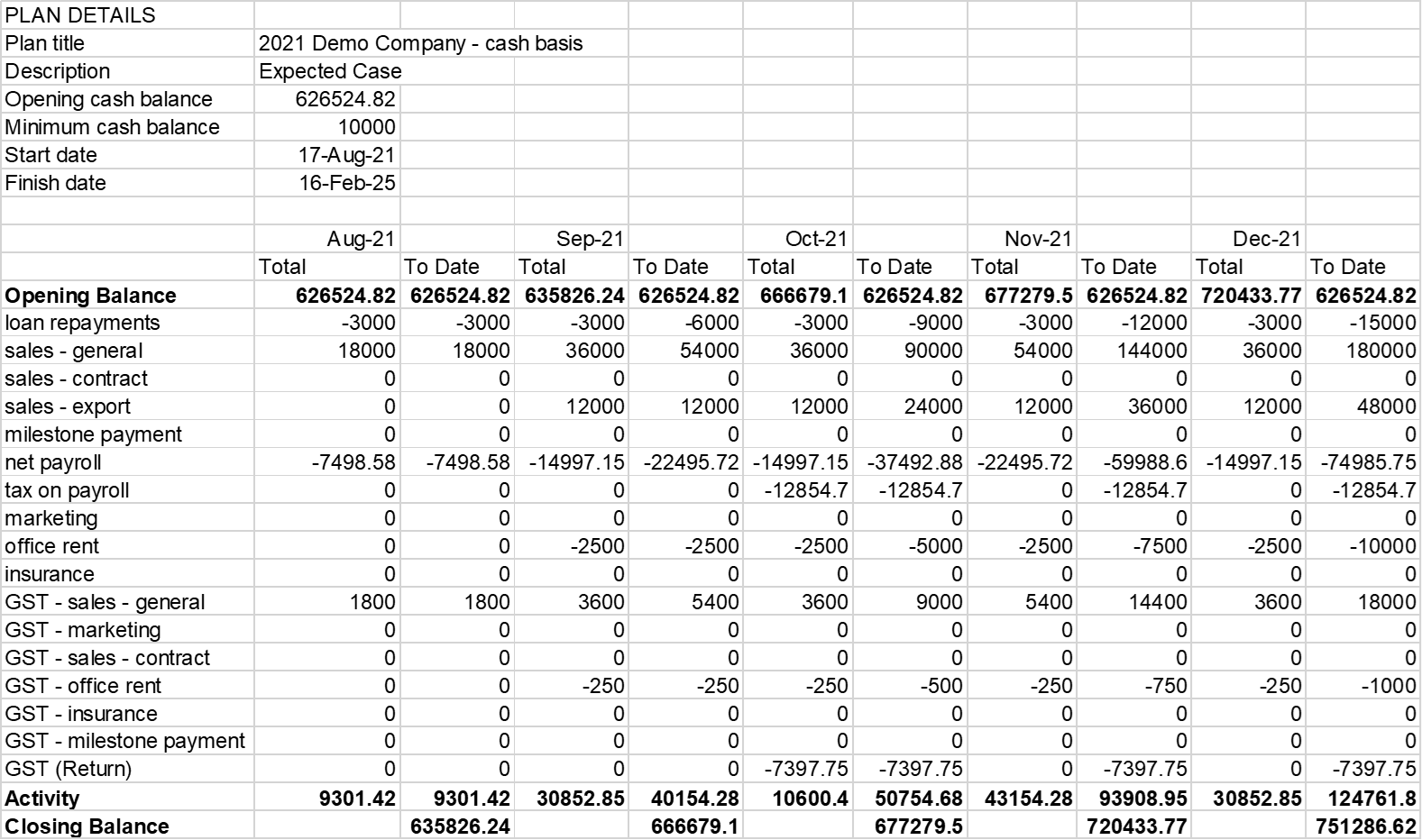 This is a "traditional" cash flow forecast report in your spreadsheet detailing.

Month & plan-to-date movements & balances per transaction or group.
Month & plan-to-date opening & closing cash.
Month & plan-to-date total cash movement.
You'll see that it isolates the incidences of tax and the tax returns (remittance / refund).

The data is exported as text with no formulae. You can easily manipulate data, add / delete rows, apply formatting, and enter your own formulae to customise the report to your liking.
The report is exported in the order that transactions appear in Overview so alter the order of transactions to suit your needs.
The

Model – Transaction Report

can be exported on both a group or an individual transaction basis.